GARMIN FORERUNNER 245 MERLOT
Kushtet
Kuponi mund të shfrytëzohet nga 06.12.2020 deri më 13.12.2020
Përshkrimi
Evaluates your training status to indicate whether you would benefit from another session this week or have been overdoing it and need a rest day; offers additional performance monitoring features
Get free adaptive training plans from Garmin Coach, or create your own custom workouts on our Garmin Connect™ online fitness community
Provides advanced running dynamics1, including ground contact time balance, stride length, vertical ratio and more
Safety and tracking features2, such as built-in incident detection, makes it easy to share your location
Customise with free watch faces, apps and more from our Connect IQ™ Store
Battery life: up to 7 days in smartwatch mode; up to 24 hours in GPS mode
You do the running. Forerunner 245 does the thinking. This GPS smartwatch doesn't just tell you where you ran. It tracks your stats, crunches the numbers and gets to know all about your performance, your running form, your training history and even your goals. All you need to focus on is putting one foot in front of the other.
ADVANCED PERFORMANCE ANALYTICS
What amount of training is right for you? Forerunner 245 offers personalised training and recovery insight for smarter training decisions, helping you prepare for your next race. It keeps tabs on your VO2 max and understands how heat and altitude impact your performance. The higher your VO2 max, the higher you can expect to perform, which is exactly what is shown by the performance condition metric. Training statusevaluates your recent exercise history and performance indicators to let you know if you're training productively, peaking or overreaching. See how your workouts influence the development of endurance, speed and power with aerobic and anaerobic training effect feedback. Recovery time helps you maximise the benefit of your efforts by predicting when you will be ready for your next tough challenge. You can even view your overall training load, which measures your exercise volume from the last 7 days and compares it to the optimal range for your fitness and recent training history.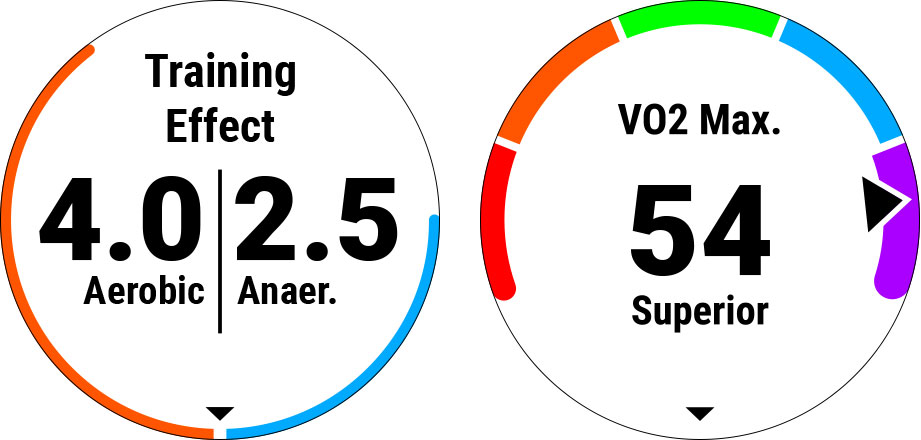 Blerja e kuponave bëhet vetëm përmes faqes së Grouper`it !
Grouperi nuk mban asnjë përgjegjësi për shërbimin/produktin.
Nëse ju propozojnë të paguani në vend, Ju lutemi na informoni Këtu.
Ende nuk ka komente për këtë ujdi. Bëhu i pari që komenton.
Për të shkruar koment duhet të jeni të kyqur. Kyquni
Këtu
.